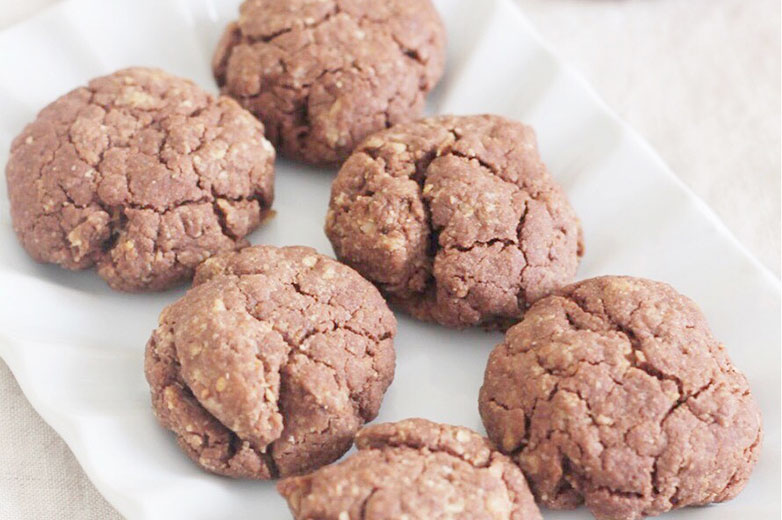 Biscuits with Cremadelizia Hazelnuts


Preparation time:
10 minutes
Ingredients
100 gr of flour
200 gr of semolina flour
130 gr of brown sugar
100 gr of butter
2 eggs
1 teaspoon of baking powder
grated lemon peel
Preparation
Start by sieving the flour with the yeast and knead with the cold butter until you get a rather crumbly dough.
Add the sugar, eggs and grated lemon peel, mix everything well, form a ball and wrap it with a little plastic wrap and let it rest in the refrigerator for at least an hour.
After the necessary time, roll it out on a floured surface and with a rolling pin roll out the pastry to a thickness of about 2 cm.
With cookie cutters with a diameter of about 5 cm, make cookie shapes and with a smaller mold, make a hole in the center on the other half of the cookies obtained.
Gently place the biscuits on a baking sheet lined with baking paper and cook them for about 12 minutes at 180 °.
Take out of the oven and take a biscuit with no holes in it and place a little bit of Cremadelizia Nocciola Babbi in the center and place a perforated biscuit on it.
Finally sprinkle them with plenty of icing sugar.
Ingredients
100 gr of flour
200 gr of semolina flour
130 gr of brown sugar
100 gr of butter
2 eggs
1 teaspoon of baking powder
grated lemon peel