Babbi Home Bakery
Babbi Home Bakery – Small daily pleasures created by you
Babbi expertise in the production of ingredients, the attention to the quality of the selected raw materials which are strictly controlled within the company, the know-how of the Babbi team of master ice cream makers and pastry chefs: this is what lies behind this new line dedicated to the home bakery.
Babbi Home Bakery is a group of modern and versatile products designed for those who love cooking but don't have much time for it, a line that will allow anyone to present high quality desserts with extreme ease, even the celiac consumer looking for safe, good and authentic products.
Creating delicious desserts at home have never been that simple!
Over 70 years alongside the best pastry and ice cream shops in Italy and around the world have allowed us to develop easy, quick, healthy and at the same time delicious recipes. In addition, Babbi Home Bakery line of products is entirely Gluten-free, and many products are VeganOk certified.
PRODUCTS
In this new products line, it is possible to find 10 mixes for the creation of cakes, biscuits, pancakes, muffins and much more: original, delicious and Babbi-quality desserts, with quick and easy recipes.
Brownies Mix
Sponge Cake Mix
Custard Mix
Mousse Mix
Panna Cotta Mix
Red Velvet Mix
Muffin Mix
Pancake Mix
Cookies Mix
Tarts Mix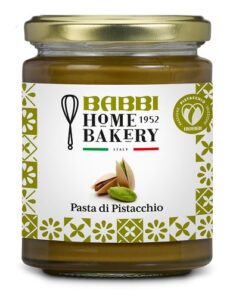 From Babbi's experience in refining creams and pastes for professional pastry world, 3 ideal pastes have been created for flavoring doughs and creams:
Pasta 100% Pistachio (Vegan)
Pasta 100% Hazelnut Piemonte IGP (Vegan)
Pasta Vanilla (Vegan)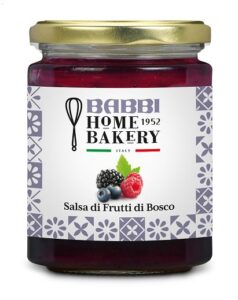 3 fruity vegan sauces complete this range of products, ideal decorations to add originality and that extra touch to any dessert.
Maracuja Sauce (Vegan)
Berries Sauce (Vegan)
Raspberry Sauce (Vegan)