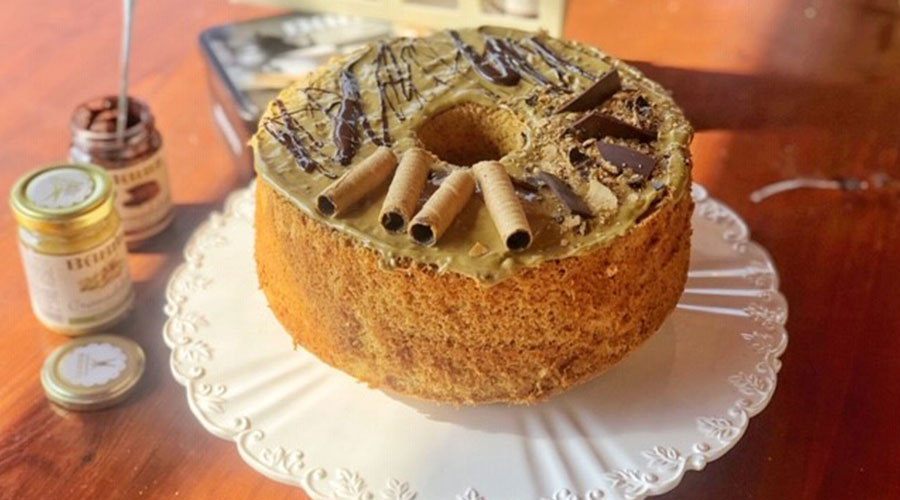 Chiffon Cake with Pistachio Cream


Preparation time:
15 minutes

Portions:
for a 26 cm chiffon cake mould People
Preparation
Separate the yolks from the whites and whisk the latter. In another bowl, add the dry ingredients: flour, sugar, pistachio flour, baking powder and baking soda. Then add the egg yolks and stir. Then add the liquid ingredients and mix well. Finally, gently incorporate the egg whites, mixing from the bottom up.
Place in a 26 cm diameter chiffon cake pan and bake at 150 ºC for 60 minutes.
Remove from the oven and leave to cool upside down.
When cold, decorate with Cremadelizia Pistacchio Babbi, a few tablespoons of Cremadelizia Cacao Babbi, whole and crumbled Cannoli Babbi, and a few flakes of dark chocolate.