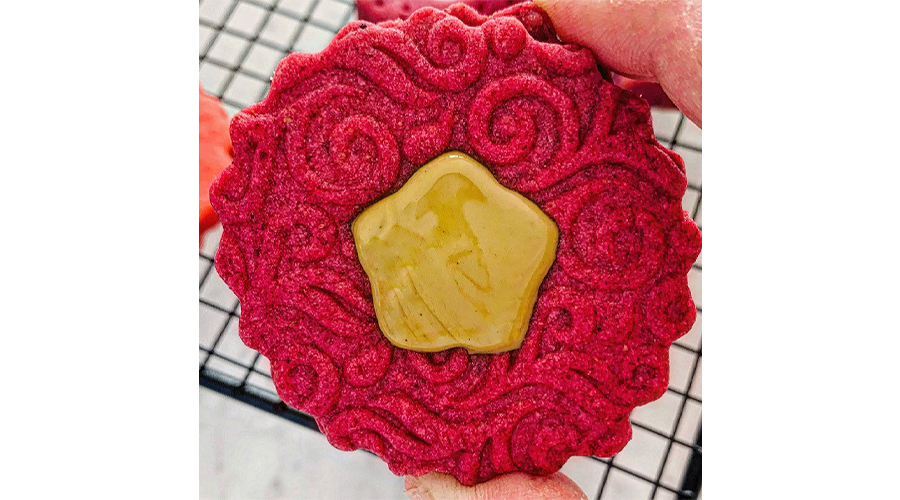 Raspberry and Pistachio Cream Biscuits


Preparation time:
30 minutes
Ingredients
200 g Italian "00" flour
50 g raspberry powder
120 g icing sugar
160 g butter
2 egg whites (preferably small eggs)
Preparation
• Put the flour, icing sugar, raspberry powder and cold butter cut into small pieces into a planetary mixer and beat until a sandy mixture is obtained. If you don't have a planetary mixer, you can knead directly by hand.
• Add the egg whites and knead until the mixture is smooth.
• Place the resulting dough in the fridge, covered with cling film, and use after one hour.
• Take the dough, roll it out to a thickness of about 5 mm and cut the biscuits into your preferred shape, remembering that half of them should have a hole in the centre.
• Bake for 9/10 minutes (not longer!) at 170°, leave to cool and fill with Cremadelizia Pistacchio Babbi.
Ingredients
200 g Italian "00" flour
50 g raspberry powder
120 g icing sugar
160 g butter
2 egg whites (preferably small eggs)