The art of Delivery in the world of Gelato
We are going through a very tough time, affected by the lockdown of stores and, consequently, by a huge loss for the retail sector. To emerge from the confusion of the moment, it is necessary to reorganize, to reinvent oneself quickly, and the most suitable solution is "delivery".
Turning to home delivery is the perfect solution to break the deadlock that has also hit the gelato sector. Gelato makers and producers who have decided to continue their business with this modern distribution service are truly worthy of praise.
Babbi supports each of you and is always at your side to face the emergency together and come out victorious.
We therefore want to send you some practical suggestions to better organize your home deliveries, as we are sure that this will allow you to benefit from a good advantage for the future, expanding your business with an additional service and spreading your brand faster, thanks to this much sought-after plus.
Here is Babbi's advice for effectively organizing home deliveries:
1- Communicate your offer well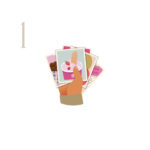 Communicate precisely what your home-delivery service offers: available flavours, times and methods for managing orders and deliveries. Don't forget your contact details (phone, email, WhatsApp…), and the accepted payment methods (cash on delivery, PayPal, credit card, Satispay…).
2- Organize deliveries
Plan deliveries with your team, keeping the quality of the entire purchasing process under control, from order preparation to delivery to the customer. Train your staff properly, so that they are able to handle any problems that may arise upon delivery of the gelato.
3- Establish the perimeter of your deliveries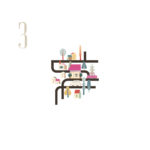 Defining an optimal range of action for your deliveries will allow you to rationalize your movements and organize "runs" more effectively and efficiently. Which one is the right one? It's the one that allows you to reach your customers before the gelato melts completely… We're joking, of course! Don't make your customers wait too long and make sure you have an insulated bag.
4- Choose the most suitable means of delivery
This is a point that may seem trivial, but it's not trivial at all. Whether you choose a car, a moped or even a bicycle, the means of transport must be fast and… branded! Bag, tray, napkins with your brand yes, but also a nice sticker with your logo, the phone number to contact you and your business contacts highlighted… let them know who you are and that you deliver gelato at home not only to those waiting for delivery, but also to those who are watching you from the window!
5- People and safety, first and foremost
Make sure your staff is equipped with gloves and mask. Instruct them on the importance of disinfecting their hands before and after delivery. The gelato box should be delivered #contactless, i.e. avoiding contact, leaving it in front of the door, for example, and always keeping a safe distance.
6- Promote your delivery service on social media and on your website
As we mentioned earlier, the delivery service is in great demand, now more than ever. Inform all your customers and amplify your message by pushing the boundaries of communication through social media and your website: write a post on your Facebook page or create your own Facebook ads; sponsor your new service with a picture on Instagram and invite people to find out more about your website.
*Please check with your local health authority which health and safety regulations are in place in your area and provided for storage and the methods for the provision of the delivery service.