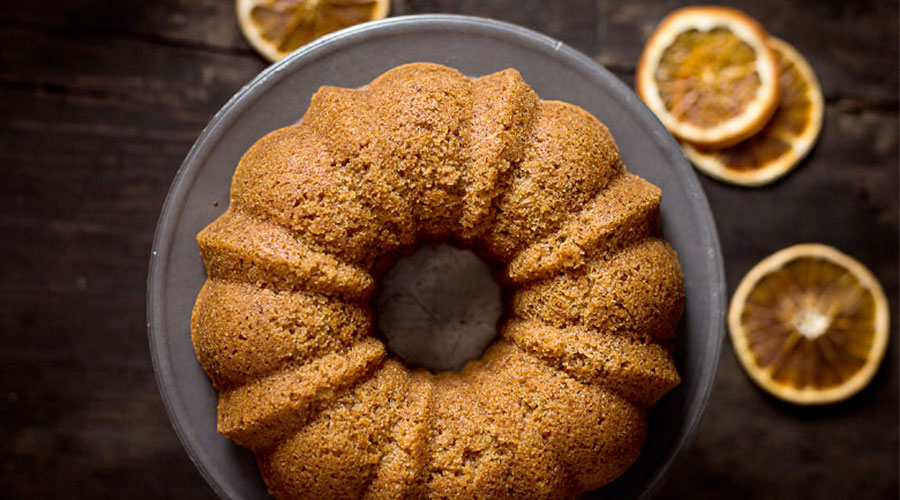 Vegan water, orange and chocolate doughnut


Preparation time:
30 minutes
Ingredients
For the cake
145g wholewheat spelt flour

4g bicarbonate

2g cream of tartar

pinch of salt

50g peanut or seed oil

90ml rice syrup, maple syrup or rice malt

90ml water

30ml orange juice

1/2 orange, grated orange zest

Optional cinnamon, vanilla, ginger
For the ganache
1 package 

CioccoDelizia Fondente Babbi

, preparation for vegan hot chocolate

135ml almond or soy milk

5ml peanut or seed oil
Preparation
Pre-heat the oven to 180°C.

In a bowl, mix the flour, cream of tartar and the bicarbonate.

Add a pinch of salt and mix with a whip.
In another bowl, mix the oil, syrup, water, orange juice and grated rind. Mix well with a whip.
Add the liquid ingredients into the bowl with the dry ingredients and mix well.
Grease a bundt cake or doughnut mould and pour in the mixture. Bake for 30 minutes. Test using a toothpick before removing the cake from the oven. Allow to cool before removing from the mould.
For the ganache: In a saucepan, mix well the preparation 

CioccoDelizia Fondente Babbi

  with milk.
Bring to the boil, then add oil and remove from heat. Mix well.

Serve the water and orange doughnut with the hot chocolate ganache.
Ingredients
For the cake
145g wholewheat spelt flour

4g bicarbonate

2g cream of tartar

pinch of salt

50g peanut or seed oil

90ml rice syrup, maple syrup or rice malt

90ml water

30ml orange juice

1/2 orange, grated orange zest

Optional cinnamon, vanilla, ginger
For the ganache
1 package 

CioccoDelizia Fondente Babbi

, preparation for vegan hot chocolate

135ml almond or soy milk

5ml peanut or seed oil