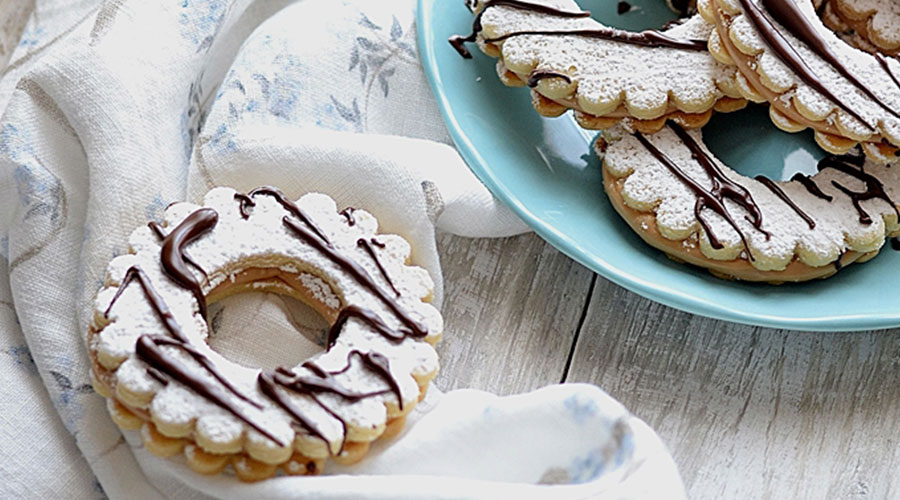 Shortbread biscuits with Hazelnut Cream


Preparation time:
15 minutes + rest

Portions:
for 12 biscuits People
Preparation
Sift the flour and add it to the sugar, add the egg and the chopped butter and then knead quickly with your hands until you get a fairly smooth dough. Cover it with cling film and leave to rest in the fridge for half an hour.
Remove the dough from the fridge and roll it out on a floured surface.
Stamp out the necessary shapes using a cookie cutter.
Lay the biscuits on a baking tray covered with parchment paper and bake them in a static oven preheated to 180 °C for about 15-20 minutes; they should remain fairly light in colour.
Once they have cooled, stuff a biscuit base with Cremadelizia Nocciola Suprema Babbi, and then lay the other half on top. Do this for all the biscuits, then sprinkle with icing sugar and finally complete with Cremadelizia Caffè Babbi , pouring it over with the prongs of a fork to create delicious filaments.