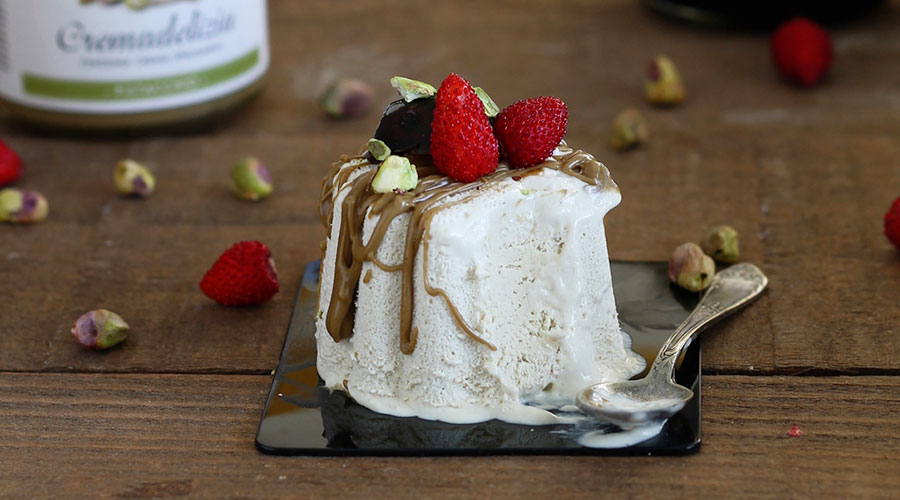 Gluten-free mini pistachio semifreddo desserts



Preparation
Pour the condensed milk into a saucepan and add the egg yolk.
Add 3 tablespoons of liquid cream to the egg yolks.
Cook the cream in a bain-marie, stirring constantly until it reaches around 82 °C.
Remove from the heat and add Cremadelizia Pistacchio Babbi.
Mix well and then gently add the whipped cream, with bottom-up movements.
Fill the small moulds, beat them on the shelf so as to remove the air bubbles and place them in the freezer overnight.
The next day, take the semifreddo portions out of the freezer and demould them.
Decorate the mini semifreddo desserts with small chunks of Fichi Caramellati Babbi, Cremadelizia Pistacchio Babbi, strawberries and coarsely chopped pistachios.