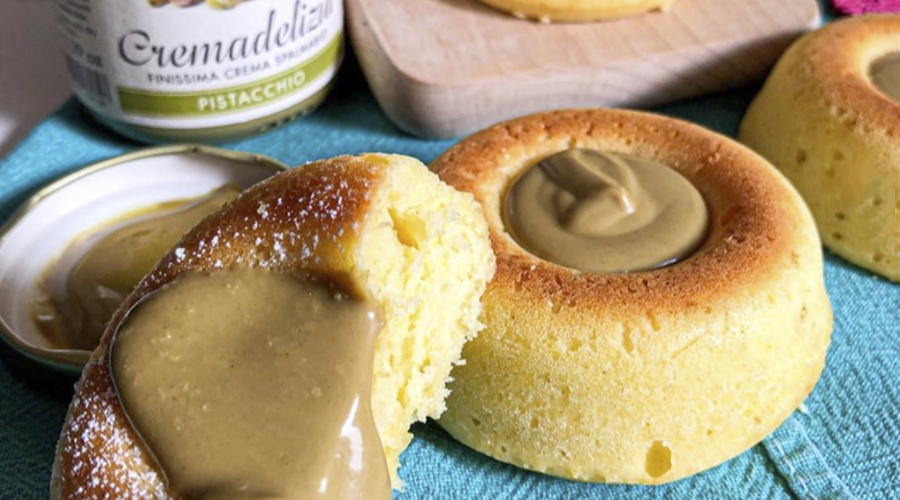 Yogurt Donuts with Cremadelizia Pistachio



Ingredients
130 g of flour
1 egg
8 gr of Instant dry yeast
50 g of sugar
125 g of low-fat yogurt
A pinch of salt
Preparation
In the mixer combine all the ingredients starting from the the flour, the salt, the sugar and the yeast. Then add the egg and the yogurt.
Mix until you obtain an homogeneous compound.
Grease the silicone mold of the donuts with some oil and fill it with the dough. Bake at 180 degrees for 20 minutes.
Now fill the central hole with Cremadelizia Pistachio Babbi.
Ingredients
130 g of flour
1 egg
8 gr of Instant dry yeast
50 g of sugar
125 g of low-fat yogurt
A pinch of salt