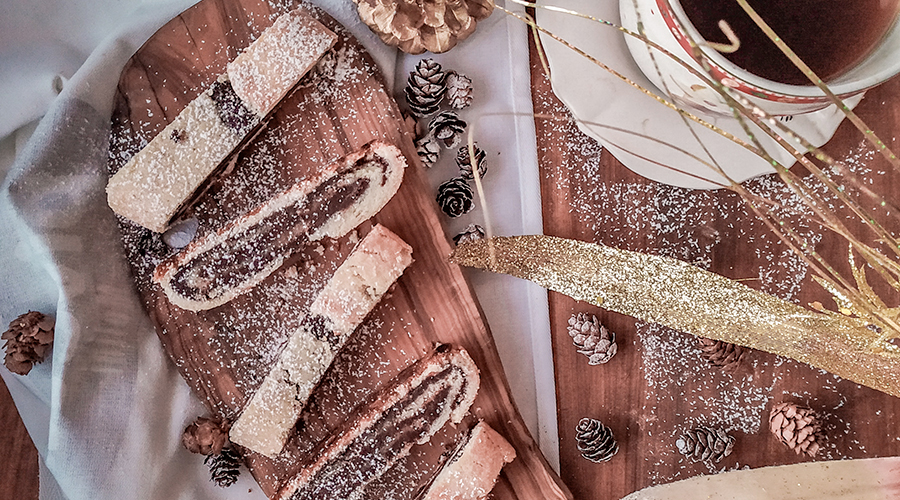 Cookies filled with Cremadelizia Biscokrok

Ingredients
250 g Italian "00" flour
125 g melted butter
125 g sugar
1 egg
1 pinch of baking powder
1 sachet of vanillin
Preparation
In a bowl, mix the flour with the melted butter, sugar, egg, baking powder and vanillin to form a compact dough. Shape the dough into a 3 cm thick rectangle, cover with cling film and leave to rest in the fridge for about 30/60 minutes.
After this time, take a sheet of baking paper and roll out the dough with a rolling pin (give it a rectangular shape). Fill with Cremadelizia Biscokrok and roll it up onto itself, starting from the long side, until it forms a roll. Close the short sides and the top well so that the filling does not come out.
Bake at 170ºC for about 30/40 minutes until the surface is golden brown and crunchy.
Take out of the oven and, when the roll has cooled slightly, cut into slices to obtain the cookies and wait for them to cool completely before eating them.
Ingredients
250 g Italian "00" flour
125 g melted butter
125 g sugar
1 egg
1 pinch of baking powder
1 sachet of vanillin