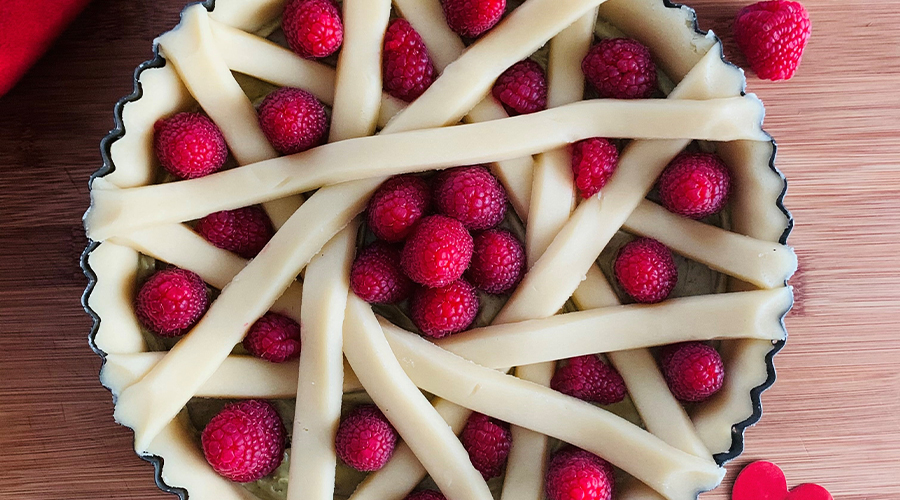 Raspberry and Pistachio Cream Tart


Preparation time:
30 minutes
Ingredients
500 g Italian "00" flour
250 g fridge-cold butter cut into cubes
170 g icing sugar
Lemon zest
A pinch of salt
1 egg and 1 yolk at room temperature
Preparation
Place flour, sugar and butter in the planetary mixer and knead until a sandy mixture is obtained.
Add the egg, yolk, lemon zest and salt.
Form a dough, flatten it with a rolling pin and leave it to rest in the fridge for an hour.
Roll out the dough in the mould of your choice, prick the base, add Cremadelizia Pistacchio Babbi, place a small glass in the centre and start laying out the strips.
Put the raspberries in the intersections of the strips.
Place in the fridge for at least 1 hour before baking, then bake at 170° for 25 minutes.
Ingredients
500 g Italian "00" flour
250 g fridge-cold butter cut into cubes
170 g icing sugar
Lemon zest
A pinch of salt
1 egg and 1 yolk at room temperature