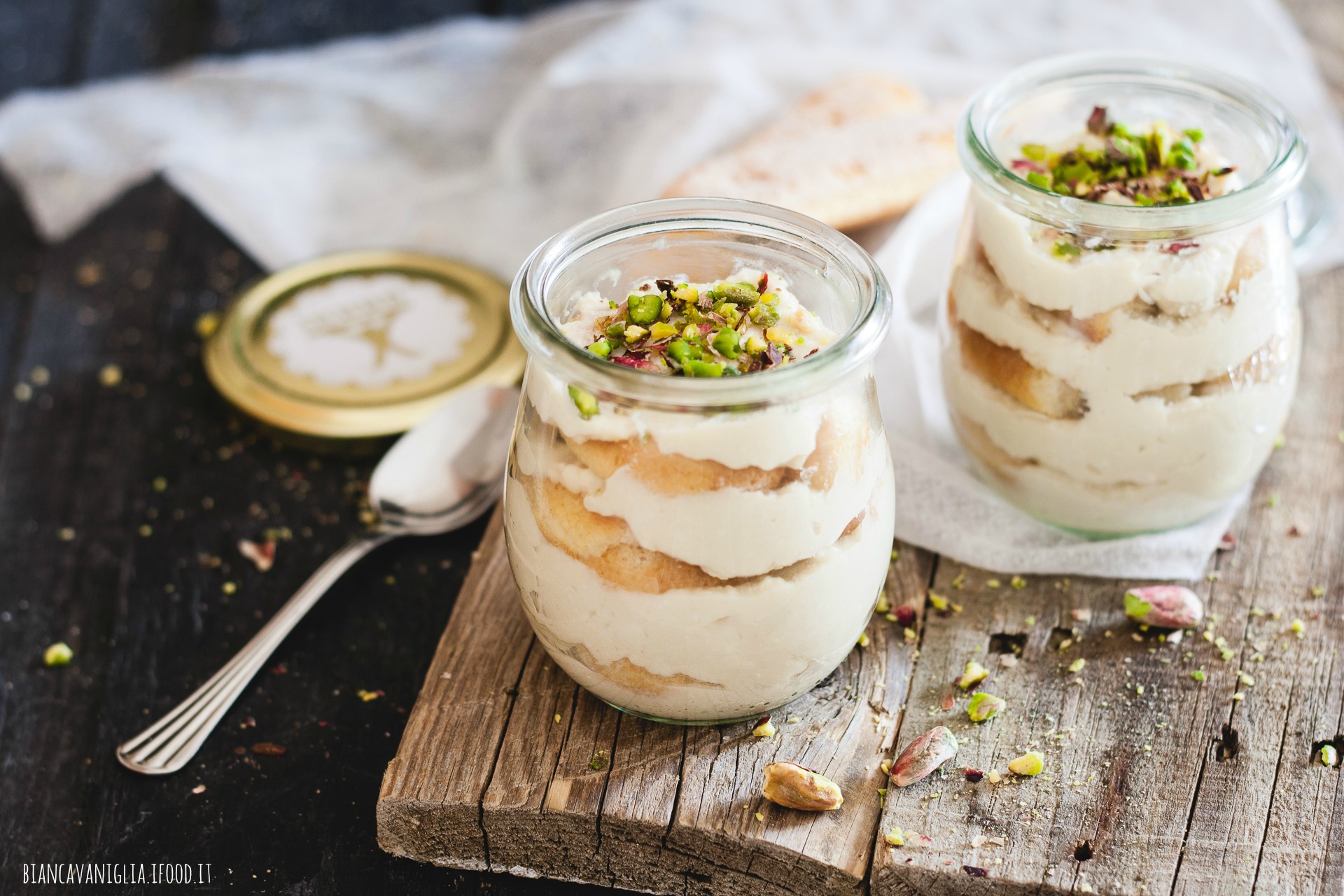 Pistachio Cream and Ricotta Tiramisu


Preparation time:
20 minutes

Ingredients
500 g fresh ricotta cheese
20 g caster sugar (optional)
ladyfingers
almond milk (unsweetened) to taste
dark chocolate chips
Pistacchio di Bronte granules
Preparation
To make the ricotta creamy, sieve it in a large colander. Also add the Cremadelizia Pistacchio Babbi and mix until creamy and homogeneous. Taste the mixture and – if necessary – add sugar.
Put the almond milk in a bowl and lightly soak the ladyfingers previously cut to the same width as your serving ramekin/glass.
Put a teaspoon of cream on the bottom, the first layer of ladyfingers, a nice spoonful of ricotta and pistachio cream, chocolate chips and continue in this order to complete the various layers.
Cover the ramekins with lids or cling film and leave in the fridge for about 3 hours.
Serve the tiramisu adding pistachio granules to the surface of the dessert.
Ingredients
500 g fresh ricotta cheese
20 g caster sugar (optional)
ladyfingers
almond milk (unsweetened) to taste
dark chocolate chips
Pistacchio di Bronte granules