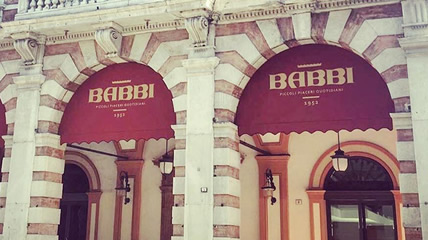 Babbi Caffè – Gelato Shop in Cesena
Babbi's experience in the world of Craft Gelato and Gourmet Specialities has led to the first and only brand shop, in Cesena, Italy.
The historical Palazzo del Ridotto has youthful, modern premises that are also elegant and classy.

SMALL DAILY PLEASURES (PICCOLI PIACERI QUOTIDIANI)
The perfect place in which to enjoy a tasty breakfast, a quick snack, an original aperitif and a delicious Babbi quality Craft Gelato.
We are waiting for you in the centre of Cesena at BABBI CAFE' in C.so Mazzini corner P.zza Almerici
#ilovebabbi