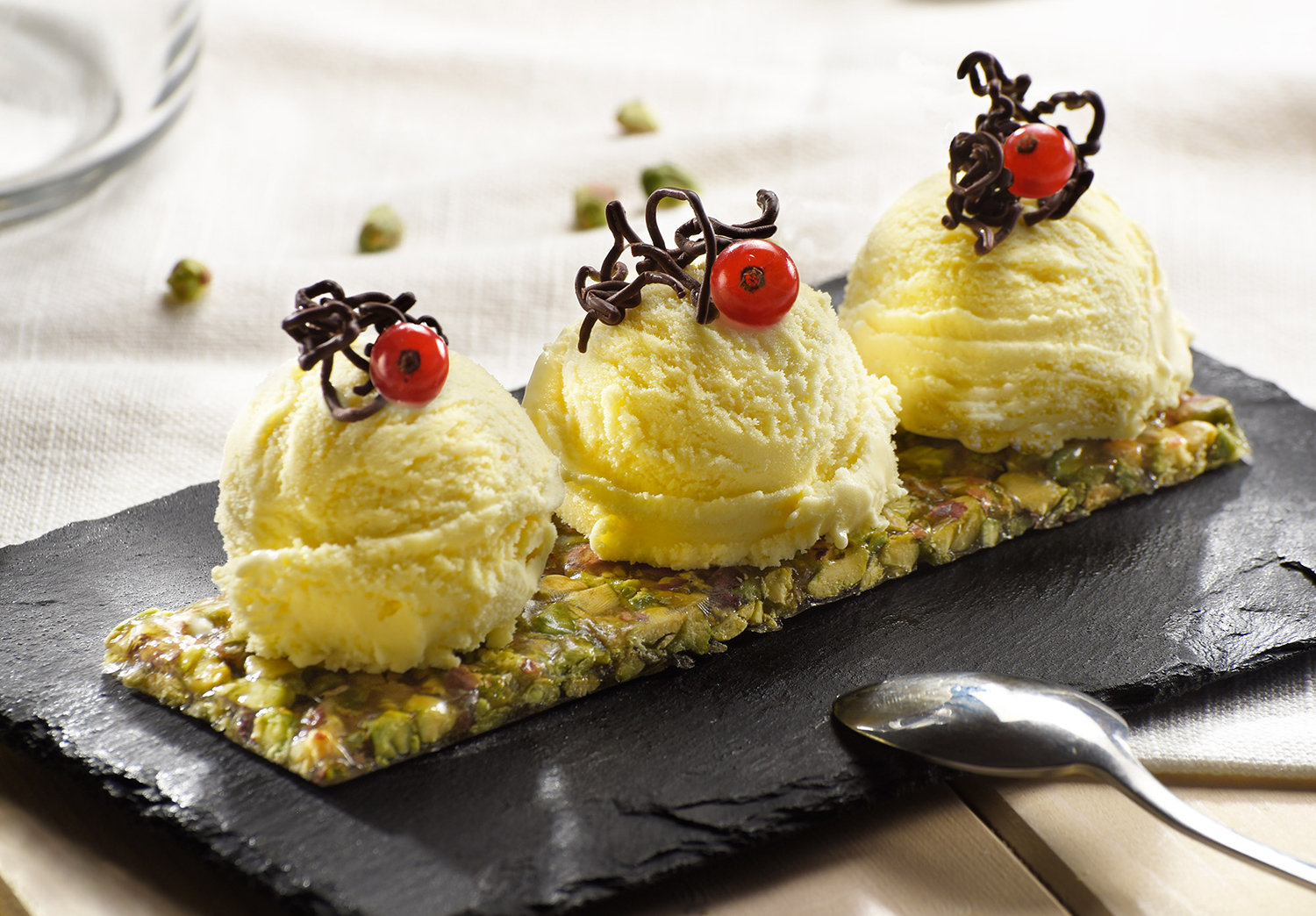 Heladería artesana: curso avanzado 🇪🇸
At the moment there are no available dates.


Maximum number of participants:
12
A quien se dirige
El curso está dirigido a los profesionales que quieran adquirir mayores competencias en relación a la formulación, equilibrio y creación de recetas personalizadas utilizando cualquier tipología de ingredientes. Para asistir a este curso se requiere la participación al curso base de heladería artesana o experiencia en este sector.
Objetivos formativos
El curso de Heladería Artesana II Nivel se marca como objetivo profundizar en el conocimiento de las materias primas tradicionales y modernas, explorar las técnicas de equilibrio adequándolas al resultado que se quiere conseguir. Se procederá elaborando productos que puedan satisfacer las exigencias de diversas tipologías de consumidores.
Además para vosotros…
1 Chaqueta de Pastelero BABBI
1 Delantal BABBI
El Programa
Análisis detallada de ingredientes tradicionales y modernos
Fundamentos del equilibrio y técnicas avanzadas
Produccion de recetas personalizadas con base leche
Análisis y resolución de problematicas
Helado de chocolate
Sorbetes de fruta con método directo y indirecto
Salud: alergías y intolerancias
Información nutricional: Comunicación corecta
Producción de helados certificados VEGAN OK
Producción de helados con bajo índice glucémico
Sorbetes cocktail
Helados Gourmet
Ubicación
BABBI
Via Caduti di Via Fani, 80 – 47032 Bertinoro (FC) Italy
Registration for the course is sold out