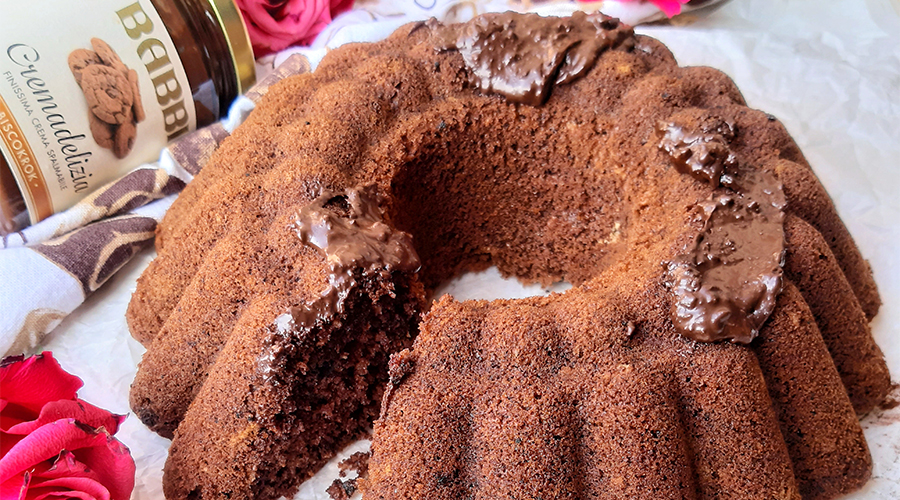 Cocoa and Yoghurt Ring Cake


Preparation time:
15 Minuten
Ingredients
100 g cake flour
40 g unsweetened cocoa
50 g potato starch
120 g white or brown sugar
125 g white yoghurt
70 g seed oil
3 eggs
1 sachet baking powder
60 g chocolate chips
Preparation
Beat the eggs and sugar with the beater until light and airy.
Add the oil in a thin stream, then add the white yoghurt.
Add the flour, unsweetened cocoa, starch, sifted baking powder and mix until all the ingredients have amalgamated.
Grease and lightly flour a 22cm diameter ring cake tin and pour in the mixture.
Bake in static oven at 180° for approx. 30 minutes, check that it is baked through by inserting a wood toothpick and it comes out clean.
Remove from oven.
Allow to cool, turn out from the tin and garnish with Cremadelizia Biscokrok Babbi before serving.
Ingredients
100 g cake flour
40 g unsweetened cocoa
50 g potato starch
120 g white or brown sugar
125 g white yoghurt
70 g seed oil
3 eggs
1 sachet baking powder
60 g chocolate chips